Trunion Carts
USER-FRIENDLY ECONOMICAL DESIGN IN AFFORDABLE STANDARD MODELS & CUSTOM BUILDS
Whether you are handling manual weld fixtures, assembly jigs, or any number of applications that require rotary positioning, we have a trunion for you. If one of our standard trunions doesn't meet your needs, we can design and build a custom trunion.
Options for customization:
Heavy-duty casters for easy moving
Quick-change head and tailstock mounting options for easy changeovers
High quality welding ground strap integrated into tailstock
Hollow head and tailstock for quick plumbing of pneumatic components
Air brake or air driven (pneumatic motor)
Manual rotation with spring-loaded shot pin positioning
Manual rotation with air brake positioning
Electric powered rotation and positioning
Standardized Trunion Pricing
Manual Rotation/Fixed & Adjustable Height

Manual Gearbox Hand Rotation/Fixed & Adjustable Height

Powered Rotation/Fixed & Adjustable Height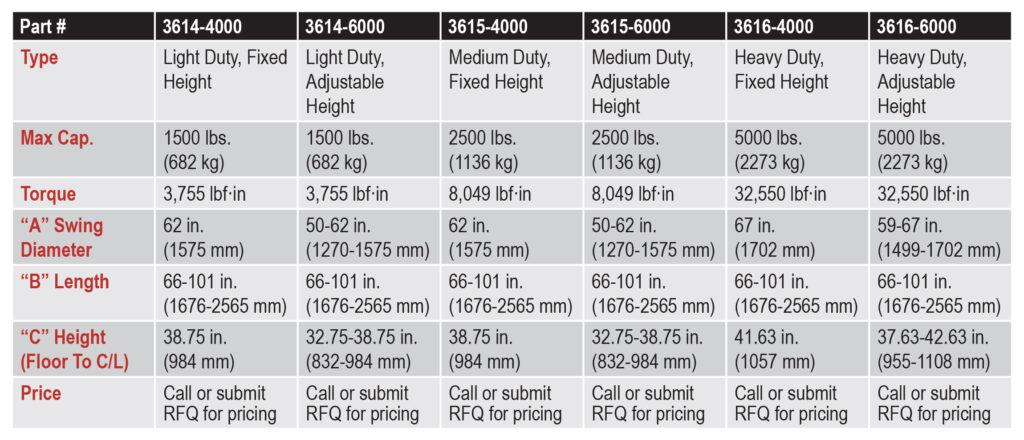 Below are some examples of different trunion carts and their applications.